Chimney Sweeping
Right-Way will give you a full condition report before any work is started. We check from the bottom of your ash dump to the top of your crown. A picture will be taken, if there is any damage to your crown, for you to view. Before the cleaning process begins tarps are laid and the fireplace is sealed to prevent soiling of anything adjacent to the opening, and a heavy duty vacuum is used to extract all debris dislodged during the cleaning process.
Many people wonder and inquire as to how often their chimney should be swept. In reality, there is no single answer. However the National Fire Protection Association recommends that chimneys be inspected at least once a year and cleaned as necessary.
Right-Way uses the following method.
Call us after every half to full cord of wood has been burned, or four cases of Duraflames. With most of our clients we will see them every year or two for an inspection and sweep.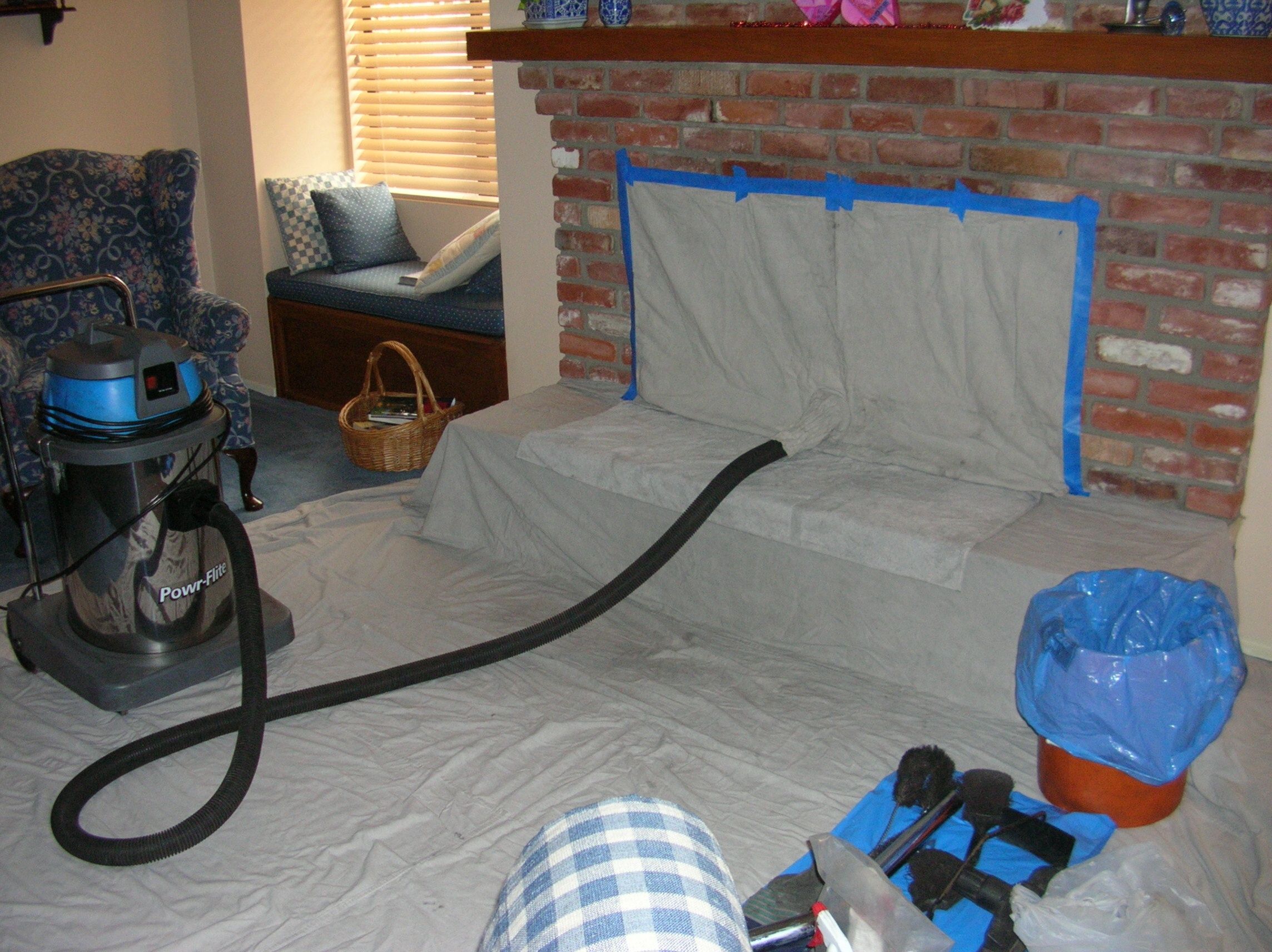 Additional Services Offered
Bird Problems
Fire Box & Ash Dump Cleaning Only
Chimney Caps Installed
Dampers Installed
Crown Repairs
Minor Repairs
Ash Dump Covers
Heat Reflectors
Gas Keys
Earthquake Inspections
Video Inspections
Helpful Hints

Too Much Smoke? — Make sure your damper is open.

Buying seasoned wood — purchase in July - September for prime selection. Make sure to cover your wood.