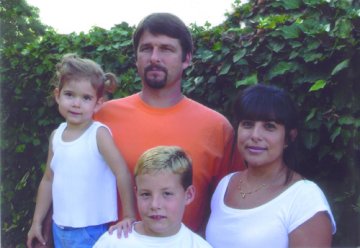 Right-Way is a family owned and operated Carpet Cleaning and Chimney Sweeping company, where customer satisfaction is our top priority.

Jeff and Gina have been involved in the Sweeping and Carpet Cleaning industries for many years. Jeff began sweeping in 1985 when he worked for Classic Brass, a company owned by Gina's father. When Gina's dad sold his business, Jeff kept the chimney sweeping clients and has been continuing to sweep for them throughout the years. Jeff then began working for Vacco, a well known carpet cleaning company in Arcadia, California. There, Jeff became certified in carpet cleaning and upholstery. As time passed he mastered all cleaning processes for carpet, upholstery, area rugs and draperies. Jeff became a master cleaner and was extremely well known by the Vacco clients, so much so, he was consistently being requested to be the only technician sent to their homes for cleaning.

Gina worked in the corporate world for over ten years with a nation-wide corporation dealing with electronic distribution. She was inside sales support for clients in three different territories and four outside sales representatives. Then she ventured on to a promotional company and was the office manager for a couple of years.

Jeff and Gina both felt it was time to leave their employers and venture with a company of their own. With Jeff's knowledge in both cleaning industries and Gina's excellent office and public relations skills — Right-Way emerged in 2004, and is still family owned and operated.